Strip District Neighbors is working with Wigle Whiskey, Maggie's Farm Rum and Cinderlands Beer Co. to produce a series of Strip District Reserve whiskey, rum and beer. A portion of all proceeds from the products will go to the district's programs supporting the neighborhood's small businesses.
Wigle Whiskey is releasing just 500 bottles (two barrels) of its five-year reserve whiskey as its Strip District Reserve Whiskey. Like many of Wigle's limited releases, this bottle features a label designed by a local artist, in this case it is Sarah Zeffiro capturing the energy and businesses of the Strip District. The five-and-a-half year aged whiskey is described as featuring malt, tobacco and baking spices. Order the 750 ml bottles of the 80 proof whiskey for delivery across Pennsylvania, pick up at the distillery or at Wigle's Ross Park Mall location.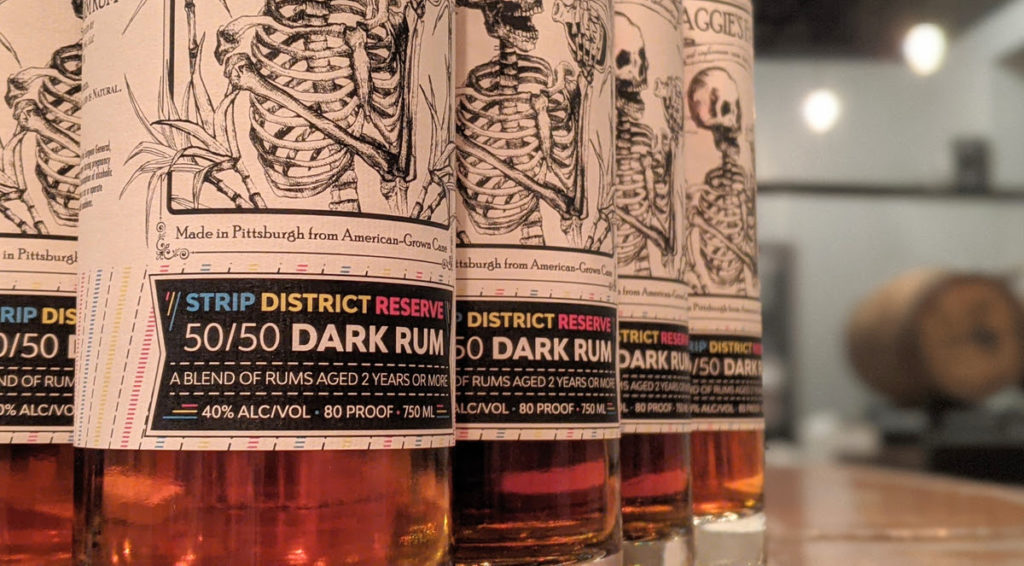 Maggie's Strip Reserve Rum will be released on Saturday, October 24th. The rum is their standard 50/50 Dark Rum (half white rum, half aged Central American blend) aged for two years versus the normal six months of aging.
Maggie's Farm Strip Reserve Rum will be $45 for a 750 ml bottle, and available at the Strip District distillery as well as available for shipping across Pennsylvania.